Black Culinary History Year in Review 2015
By Chef Therese Nelson of Black Culinary History.
When I thought about what I wanted to contribute to this year's Kwanzaa Culinarians collection I knew immediately that I wanted to talk about Ujimaa. Its a favorite principal of mine because it suggests that if we recognize the stake we each have in our collective success then collaboration, resource sharing, and fellowship become natural, and the resulting work becomes exponentially more powerful.
This year we have seen phenomenal work from around the globe that has shifted the culinary zeitgeist in a game changing way. From culinary scholarship to crowd sourced culinary brands emerging, 2015 has given us so much to be proud of. The following is a year in review that highlights some of the best parts of the sea change we've seen in the world of black foodways.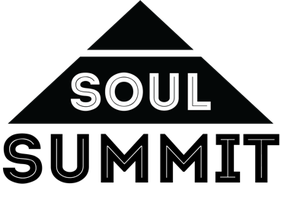 Soul Summit: A Conversation About Race, Identity, Power, and Food was a very simple idea thought up and produced by the brilliant Toni Tipton Martin as a way to create a sense of community among black food folks, and to harness the collective power of the collective. The idea was to get everyone in a room over Juneteenth weekend to symbolically mark a rebirth on the 150th anniversary of Emancipation.
The resulting summit was a weekend of fellowship around food power and history. Legendary author and historian Dr. Jessica B. Harris received an icon award for her essential and brilliant contributions to the food of the African diaspora. New school talents like Charleston based BJ Dennis and SheChef founder Elle Simone gave the assemblage a taste of the power this next generation is serving and let every know that our generation is entrenched and engaged and ready to stake our claim on American cooking. The weekend also served notice that black culinary history is not only important, but is a revolutionary act!
Soul Summit is now a national movement. Next years conference will be held in Charleston, SC and will focus on food as social justice and the role of the farmer, as well as the chef, in social and political activism. You can keep current with forthcoming detains here.
In April I made the trip to New Orleans to attend the Dr. Rudy Joseph Lombard lecture series at Dillard University. The event  was the brain child of the newly appointed director of the Ray Charles Program Professor Zella Palmer and the invitation was meant to reintroduce the program to the national culinary community. The two day event was full of New Orleans legends and Dillard Scholars making the case for the importance and richness of New Orleans Foodways.
The highlights for me were numerous. Among them was Michael Twitty as keynote speaker.  Side Note: If you've never heard him speak just take a moment and click this link and get into the fire that this brother brings.
Ok!! Another highlight was the day 2 field trip to Whitney Plantation where we got to experience the powerful work Dr. Ibrahima Seck has poured into that space. The Whitney Plantation experience is about telling the truth about the lives of the enslaved and giving dignity and honor to the lives that built this country. If you visit The Whitney understand that the entire experience is about understanding the lives if the enslaved. There is no glory of the old south. There is no glamorizing or fictionalizing the realities and the horrors of slavery. The work Dr. Seck is doing is not only ground breaking, but critically necessary in this moment of contextualizing race and the after affects of slavery on our nation.
The entire weekend drove home the importance of more widespread scholarship around our foodways. The event was so wonderful, from the students so engaged in the content to the hospitality of the Dillard family i left that weekend feeling proud and hopeful for the future of New Orleans foodways.
Zella Palmer is a woman with a very definite plan and that conference was her serving notice that Dillard will become a hub for black foodways in the academic world. The work she is doing will no doubt shape the course of food studies around the country, and will show other institutions that black foodways matter. Among the many, very ambitious projects Zella and the program have in store for 2016 is a a documentary about New Orleans Foodways. Click here to see a trailer and check back at the Dillard Rsay Charles Program FB page for more info coming along in 2016.
If for some reason you aren't familiar with Bryant Terry you should know that he is a super dope vegan chef out of Oakland, California who is very serious about food as a catalyst for social change. His work around food justice is wide ranging and his cookbooks celebrating the spirit of the African diaspora through the vegan diet are groundbreaking in their multifaceted and artistic approach. All of these things made his appointment as Chef-in-Residence at the Museum of the African Diaspora (MoAD) in San Francisco an inspired choice.
The work Bryant is doing, from his inaugural event Black Women, Food and Power with 5 of the most brilliant black women in food, to his forthcoming dinner featuring The Groundnut supper club team is what makes this appointment so powerful.
Much like the work happening at Dillard, Bryant as Chef-in-Residence sets the tone for other cultural museums and spaces that focus on black culture to see the value is using food as point of focus. The food  as a tool has a unique way of clarifying focus across issues and the chef is the practitioner of that tool so hopefully the phenomenal job Bryant is doing will encourage other spaced to bring in chefs!!
This year marks the 150th anniversary of emancipation and there were many beautiful celebrations around the nation, but one of the most stunning would have to be the Nat Fuller dinner hosted by Chef Kevin Mitchell and Dr. David Shields.
Nat Fuller's legacy as a chef and restaurateur long before emancipation is certainly noteworthy, but his reconciliation dinner, hosted just after word of emancipation reached Charleston, is what makes him a legend.
As a way to bring the Charleston community together chef Fuller held a dinner for 80 guest where he pulled out all the stops and facilitated a sort of healing. The dinner was irrespective of race and station and was a feast meant to coax the city into a collective breath after years of war and strife.
Chef Mitchell, who is a very accomplished chef and now Charleston based culinary instructor,  used the Fuller model as the blueprint for the 2015 dinner. Through meticulous planning, and reverence for the history and the culinary genius of Fuller, Kevin and his team created an evening of elegance and introspection that i'm sure Chef Fuller would be proud of.
Its so telling that given the current state of our nation's race relations the dinner seemed perfectly appropriate; we have obviously not come as far as we might like to think, and perhaps more looking back to our ancestors will provide some answers we seem to be in need of. I have the Fuller dinner on this list because its one of the times that we saw history so clearly teach us a lesson we thought we already knew.
Chef Mitchell and the legendary writer and educator Dr. David Shields published a book in commemoration and companion to the dinner and its available on amazon.com, so please support it!
Harlem Culinary Renaissance
Harlem, NY showed the world this year that a concentrated community of black owned restaurants can thrive beyond the novelty of ethnic dinning. the following are a few of the highlights from an outstanding year in Harlem vittles!!
On the restaurant front newcomers like BLVD Bistro  owned and operated by Chef Carlos Swepson and Angel Of Harlem briefly headed by Chef Banks White (who is now wrecking shop out in San Francisco at The Keystone) brought new buzz to the neighborhood and added fresh perspective on modern black foodways. Sophomore contenders like The Cecil and Mintons continued their rein as the best of our culinary diaspora with consistent and delightful fare that continued to make me proud to be a black chef. Overall the Harlem restaurant scene has had a very good year.
Events like the Harlem Eat Up! festival showcased the taste of the diversity Harlem's culinary scene offers and Harlem Restaurant week encouraged diners from all over the city to try Harlem as a dinning destination. Both events were hugely successful for sponsors and restaurateurs alike and proved that future of the Harlem dining community is very bright.
The Black Chef Series over the summer hosted by Blujeen restaurant showcased black chefs from all over the globe. The series was a brilliant idea and some very cool chefs, from the organizing Chefs Lance Knowling,  Maxcel Hardy and Alize Bea to the one of my favorites Chef Hugh Sinclair, better know as Chef Irie of Taste the Islands, all did very good work, but the scene was completely stolen by my SisterChef Chef Elle Simone of SheChef as the sole female chef in the line up. Not only did she scorch the earth with her gorgeous cuisine, she staffed her kitchen with a dynamic lineup of women chefs from across the country. Follow this link to watch her story and see how she turned that dinner out!
Black Food Books
2015 has been an extraordinary year in the world of publishing around black foodways. We have seen books published from across the diaspora that force us to rethink and expand our collective perspective around the food of the black experience. Wherever the black hand went into the pot deliciousness followed and the books from some of our best and brightest voices showed the publishing world that black foodways matter, and they sell!!!
Some of the best came from folks like Nicole Taylor of Hot Grease with her charming Up South Cookbook and educator Caroline Randall Williams in a beautiful book she co-authored with her mother Alice Randall called Soul Food Love. Both books explored a modern take on traditional southern regional and soul food dishes, and are from women who are able to use the filter of our rich and delicious foodways as the conduit for deeply personal stories. One of my favorite parts of "The Up South Cookbook" in in the introduction where Nicole says of her experience acclimating to the wilds of the hipster brooklyn food scene "I was a wet-behind-the-ears Southern expat in a place the mocked my voice." Get into those prose!! Get into the nuance. Not my accent, but my voice. In her work here Nicole speaks to the truths of the marginalization of the black voice in the mainstream food community, and of the absolute necessity for authenticity in the quest for identity. Both of these books go a long way in normalizing and widening the conversation around what black food folks looks, write, and eat like and both make monumental strides in injecting basic humanity into the ways the publishing world views blackness as a product.
Two other noteworthy books explore the African continent and come from men deeply rooted in African culture. One is from  Chef Pierre Thaim in his second cookbook effort Senegal. Chef Thaim offers a glimpse into the rich and flavorful world of Senegalese cuisine that provides a blueprint for how we can educate and inspire the public about the whole of our foodways through beautiful styling and clear salient messaging. Offering a similar aesthetic beauty is The Groundnut Cookbook by  Duval Timothy, Folayemi Brown and Jacob Fodio Todd, a trio of young British men whose parents are from all over Africa. Together these men started a supper club called The Groundnut where they introduce their diners to African cuisine in a fresh and innovative way. I chose these two books because they represent how black chefs and food folks can just go rouge and usurp traditional paths and take their work directly to the public. While chef Thaim has certainly had his share of traditional acclaim with two successful Brooklyn restaurant efforts and lots of media attention, he is, at his core, a working chef trying to bring his food to the people and does so in educational pop up experiences, catering events and educational sojourns across the globe. Similarly the Groundnut boys have made their name using the new model for the old school supper club to take their work to dinners on their terms. Both books make the African diaspora sexy and delicious and for sheer beauty alone they should be on you book shelves right now!!
These four books are all amazing, yet the most exquisite and game changing book, in my opinion, this year comes from culinary icon  Toni Tipton Martin in the form of her gorgeous new book The Jemima Code: Two Hundred Years of African American Cookbooks .
I feel like you can't fully understand the importance of this book without understanding how the very existence of this project makes a statement. That a publisher got behind the notion of presenting these unsung American cooks in a way that lives outside of the narrow box of blackness that the food world is normally comfortable with suggests a change in tide and suggests the decades of work that people like Toni Tipton Martin have put into American foodways is finally breaking through!!!
The Jemima Code is many things. Its a celebration of American cooking, its a manifesto that charges the culinary community to rethink its -isms, and its a love letter to the cooks chefs and entrepreneurs that helped shape the palate of America. When you dive into these stories you are experiencing a carefully curated, and an immaculately styled and edited platform that strives to restore dignity to men and women history constantly tries to marginalize.
Through selfless and painstaking sacrifice Toni had bequeathed us a magnificent record of the deep roots black people have planted in the relatively new soil of American cooking. This work is the record of the legacy of the black hand in American foodways and makes the case that the foundation we build upon is largely the work of these black bodies.
One of my favorite tenets of this book is that the collection isn't about shame or blame or any other such negativity, its about the truth and letting history and these 150+ black lives breathe and circulate. What Toni Tipton Martin has done here is presented the space for this glorious story to unfold though time and simply allows the reader to reconsider images, tropes, and simple untruths in a fresh and unique way.
I promise you this book will be an heirloom so buy two like I did and keep one in pristine condition and use the other as a living working reference. The scholarship The Jemima Code makes way for around black foodways is exponential and its such a joy that the book is also gorgeous, perfectly styled and manufactured, and the content is so spot on. Make this your holiday gift and definitely get into these stories!
This year we have seen two bad ass black women chefs open extraordinary restaurants and its a joy to see. Powerhouse Mashama Bailey and the ever ethereal Nyesha Arrington both stepped out on faith this year and claimed their culinary spaces at the helm of new and gorgeous restaurants on either coast.
Chef Mashama Bailey is in Savannah, Ga at The Grey where she is redefining low country cuisine with a mix of global and regional influences that celebrate the bounty of the south and the innovation and eclectic nature of modern American cuisine
Chef Nyesha Arrington is wrecking shop in Los Angeles, Ca at her new restaurant Leona where she is blending her African and Korean background to rethink California cuisine and how we define soul food from a global point of view.
These women are the clearest representation of the new face of blackness in food because they are both smart, seasoned, hard core chefs that use the depth and the breath of their backgrounds to express beauty and heart in stunning and unique ways. Please check out their work and if you have the chance definitely try both amazing restaurants!!!
 Crowd Sourced Ventures
One of the most direct examples of Ujima that happened this year were all the peer backed and crowd sourced ventures that were successfully funded through the efforts of our community coming together and literally helping to grow and build black culinary brands. These are a few of the most dynamic of the bunch!!
The gorgeous duo of Chef Matthew Raiford and Jovan Sage of Gilliard Farms stepped out on faith this year and asked the community to help them create a beautiful space in Brunswick Ga they call the Farmer and the Larder.
The idea was to create a restaurant/recreational cooking space where they could use their combined culinary acumen and the bounty of their certified organic family farm Giliard Farms to bring their community their take on modern farm to table living.
Their combined accomplishments are too numerous to list hear; suffice to say they are both culinary powerhouses that have had enviable careers. What makes their story first on this list is that they basically decided they would carve out their culinary space on their terms and studies and planned, and prepared in every imaginable way for this seemingly ordained venture. they have done precisely what all food folks of color should be doing which is to create brands that defy any preconceived definition of blackness and simply stand on their own as singularly dope.
The Farmer and The Larder was so phenomenal a concept that the project was funded in excess, and Jovan and Matthew are up and fully operational today.
You need to know these folks and watch what they have in store next!!
Charmaine Bee is a cool chick! She is young, beautiful and Geechee to her soul, and until recently was toiling away in her Brooklyn based Gullah Girl Tea studio crafting artisinal tea blends that charmed and delighted her customers. Earlier this year Miss Bee decided to take to crowd funding site Kickstarter to raise funds to expand her brand and not only did she surpass her goal she created even more buzz around her delicious and holistic teas.
Travel Notes of a Geechee Girl Film
Dr. Vertamae Smart-Grosvenor is indeed an icon the culinary world, and her landmark book "Vibration Cooking: Travel Notes of a Geechee Girl" took the notion of black foodways as a monolith and turned it upside down with a unique and lyrical and artistic telling of her rich and spirited life traveling and exploring life around the globe. What we learn from her work is that food is always the clearest lens to judge culture.
Dr. Grosvenor has been a shero for generations of black food folks and artists, so when the wildly talented Julie Dash came to the community to ask for help to finish a documentary she directed and produced about Dr. Grosvenor the community responded with close to $55,000 in support. The film calls on every heavy hitter in the world of black food, culture, and art to help show the world why this woman is so amazing. Travel Notes of a Geechee Girl is forthcoming with a tentative Dec. 4, 2016 release date so be on the lookout!
Ujima (oo-JEE-mah) Collective Work & Responsibility

"To build and maintain our community together and to make our brother's and sister's problems, our problems and to solve them together."
Honorable Mention
There were a few other noteworthy happenings that I wanted to share just because they are so cool.
About Therese Nelson
Chef Therese Nelson is a classically trained, east coast bred, NYC based, private chef, and the founder and culinary curator of Black Culinary History.com, a site devoted to the thoughtful preservation of black heritage in the culinary arts throughout the African diaspora.